Various Puppy expenses / Gastos varios para el Cachorro
࿓ this goal helps me with miscellaneous expenses for our new puppy! ࿓ ¡Esta meta me ayuda con gastos misceláneos para nuestro nuevo cachorro!
I'm Mona, I make glyph monsters and reinterpretations of pop culture creatures! I also worked as a concept artist for Onyx Equinox. Contact: 1monarobot@gmail.com Soy Mona ¡hago monstruos glifo y reinterpretaciones de criaturas de cultura pop! También trabajé como artista conceptual en Onyx Equinox. Contacto: 1monarobot@gmail.com
x
3933
Received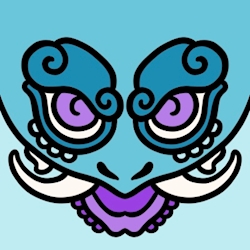 Monarobot
Welcome to my Ko-fi Page! If you enjoy my content, please consider supporting what I do with a tip or a commission! Thank you! -- ¡Bienvenidx a mi página de Ko-fi! Si disfrutas mi trabajo, porfavor considera apoyarme en lo que hago con una propina o comisión. ¡Gracias!
Ko-fi helps creators earn money from their passion. We don't take a fee from donations!
Start a Page