Support Skyla Dawn Cameron
Urban fantasy writer. Graphic designer and editor. Snarky bitchstress. Fifth generation crazy cat lady. Lover of coarse language. Proud supporter of Unlikable Female Characters™. Buy my books.
x
23
Received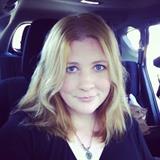 Skyla Dawn Cameron
Hi there! Your donations go toward buying food for my many cats. Or maybe for me.
Ko-fi helps creators earn money from their passion. We don't take a fee from donations!
Start a Page