Welcome to my Ko-fi page! I'm Naomi Jean, I'm from a small island in the middle of the pacific and I'm a graphic designer/illustrator. I love to make comics in my spare time, and it would be nice making a living out of my passion some day. Thank you so much for stopping by my page.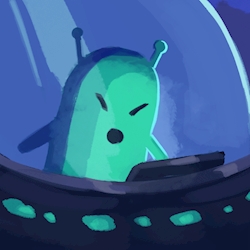 Nullmi
Hi! This is my Ko-fi page! I'm trying to be more active ah...
Ko-fi helps creators earn money from their passion. We don't take a fee from donations!
Start a Page