New Laptop!!
I don't have a laptop of my own at the moment, and am reduced to borrowing the work's computer to write, draw, & record my YouTube & Podcasts. So I don't always get to use it when I want it for personal use, and there are lots of things that I can't do on my pad and phone.
Amateur author and illustrator who is a long time fan of Japanese manga and anime, and a more recent fan of Korean and Chinese manwa & donghua. Manga-style Digital Artist, Writer of Poetry, Prose, and now the serialised story 'The Sea Witch' on Webnovel and Tapas. For my full gallery over almost 15 years of original & fandom art and writing, check out Lady-Flame @deviantART.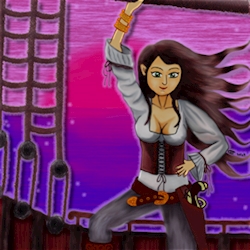 Cara Field (aka) Lady Flame
Join me in appreciating my personal project, from webnovel to podcast!
Ko-fi helps creators earn money from their passion. We don't take a fee from donations!
Start a Page