Hi, I'm Sam. I love technology, especially the kind I can use in class. In fact, I love technology even if it isn't for class. I keep a list of resources. They're hand-picked by me, Sam.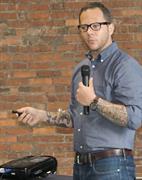 Sam Zakaria
I expect nothing and appreciate everything. Thanks for poking around Education Hunt.
Ko-fi helps creators earn money from their passion. We don't take a fee from donations!
Start a Page