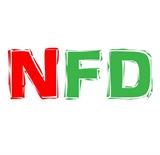 No Fly Drones (James)
I love all things aviation, including drones. As a pilot I recognise airspace maps can be confusing and that some people might not want uncontrolled drones over their property so I made noflydrones to make things simple and help connect drone pilots to property/land owners. See a page about me and my site by the famous "On The Kitchen Table" youtuber. Your donation will go towards maintaining this site and paying website fees.
Ko-fi helps creators earn money doing what they love. We don't take a fee from donations!
Start a Page