Half my living expenses covered! = more pages and less freelance
Hi! I'm Mary aka Cryo - a comic artist/illustrator and co-creator of Drugs & Wires. I'm currently trying to kickstart my freelance career as well as draw more comics for everyone, so any help is greatly appreciated!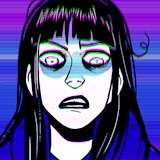 Cryo
Welcome to my Ko-fi Page. If you enjoy my content, please consider supporting what I do. Thank you.
Ko-fi helps creators earn money from their passion. We don't take a fee from donations!
Start a Page