I'm Catarina, the creator of the webcomic Children of the Night, a Victorian Gothic Romance, and The Knightmaiden, a Medieval Fantasy. I live and breathe comics and spend the majority of my free time creating them and babbling about my characters and stories.
x
43
Received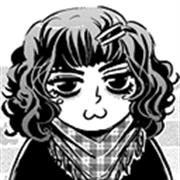 Yuugi
Hello and thank you so much for your support! I'm Catarina and I'm a comic artist + games artist with a real passion for making comics and telling the kind of stories I'd like to read. I've been updating my webcomic Children of the Night for ten years now and plan to launch my second webcomic, The Knightmaiden very soon. Any tips given through ko-fi will fund my comic making adventures and ensures I can tell my stories to completion. Thank you so much for your help!
Ko-fi helps creators earn money from their passion. We don't take a fee from donations!
Start a Page