About
I just want to create cool things, drink coffee, and sleep.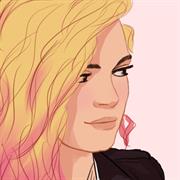 blindwire
:
Hi!

Your probably stumbled upon this page because you saw a button or a link that said "buy me a coffee" and clearly let your curiosity get the better of you.

This page is a donation site set up for my creative works, so if you love something I've done (fanart /writing/etc.), and want to support me, or just want to be an enabler to my caffeine addiction, now you can!

Think of it like a digital tip jar set out in front of my blog. There's no obligation, no pressure to buy me any number of cups, but if you feel so inclined all loose change will be gratefully accepted.

Any and all donations made will go towards all sorts of stuff like drawing/writing software, art supplies, and yes, coffee, which all enable me to get more drawings and fic out for you guys to enjoy!

P.S. come say hi on tumblr (@blindwire) or twitter (@blindwire_art) or instagram (@blindwire_art)

tl;dr: coffee helps me write fic and draw nice pictures and you can buy me a cup if you want.