I'm Shades, I review games with sex appeal and try to put a spin of comedy in the works. When I'm not reviewing games I'm making games and even streaming on Twitch.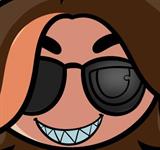 Shades
Hey Peeps, if you wanna share some love for the work Im doing you can tip me here. Just the tip ;) Seriously though every dollar helps!
Ko-fi helps creators earn money from their passion. We don't take a fee from donations!
Start a Page