Toss a Coin To Your Stitcher
A tip jar for anyone feeling generous. My cons may be cancelled for this year, but I can still work on cosplays for photoshoots and TikToks. So if you enjoy my work, feel free to toss a few coins my way. Every lil bit helps! Projects this will support: Flick and Dom (Animal Crossing) / Taako (TAZ comic ver) / Asra (The Arcana game) / Bruno (JJBA - white suit ver) / Lady Diane (7DeadlySins season 2 outfit) / Jaskiers (The Witcher)
Hi! I'm Jamila aka Black Bettie Cosplay, a plus-size, POC, nonbinary/genderfluid costumer/cosplayer and photographer based in the PNW. All donations go directly to cosplay projects. 💕 Thanks!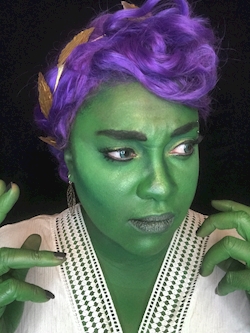 Black Bettie Cosplay
Welcome to my Ko-fi Page. Thanks so much for supporting my work - it means so much. Your support allows me to create more content and expand my skills! Your "cookie" tips help me: Create tutorials/videos to share my process Craft photoshoots and sets Work on bigger builds/projects Create requested cosplays (commission me!) And of course, I want to thank you - so make sure to include your handle so I can do the following: 1 Ko.fi = Social Media shout out 3 Ko.fi = Selfie Thank you 4+ Ko.fi = Cosplay Fan Sign (end of the month, in a recently completed cosplay)
Ko-fi helps creators earn money from their passion. We don't take a fee from donations!
Start a Page