Hello! I'm an artist from Ohio who loves everything about Japan & France! I have a lot of anime influence in my art and I love making things with my art!
x
17
Received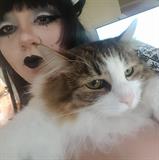 KeikiiArt
Welcome to my page!! If you enjoy my art and want to support me, now you can!! Thank you so much!
Ko-fi helps creators earn money from their passion. We don't take a fee from donations!
Start a Page