Passport
I need to get a new passport so I can attend conventions outside the US.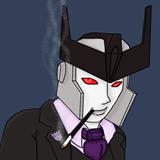 DEAGrant
Hey, y'all. Thanks for stopping by! If you want to continue to see more art, writing, Miniature and cosplay shenanigans, please support me and buy me a coffee or two! All donations go to buying supplies for art, supplies for miniature painting, supplies for costumes, and coffee to keep me going when I create (Plus, night owl. I need my caffeine! XD)
Ko-fi helps creators earn money from their passion. We don't take a fee from donations!
Start a Page