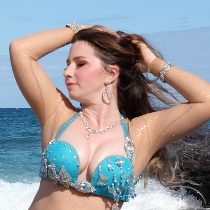 Ariyana - Eygptian Dance Artist
Aloha! My name is Ariyana and I'm an Egyptian Dance Artist in Honolulu, HI. I specialize in Egyptian dance (bellydance), Golden Era, Modern, and folklore/character dances. I also teach Khaleegi dance (SA). You can find subscriptions and one time payment for pre-recorded workshop content. There's a little bit for everyone wanting to learn Egyptian dance!
Ko-fi helps creators earn money doing what they love. We take 0% fee on donations!
Start a Page