100 Virtual Coffees
I'd love it if we bought 100 coffees from local coffee shops here in Paris - and I'll match up to that 100 myself as well!
I'm a vlogger in Paris but that's not really important right now - during the rest of France's confinement, and until they're able to reopen their doors, every virtual coffee you buy here will go straight to one of my three favorite coffee shops here in Paris: le Peloton Cafe, Good News Coffee, and Back in Black. I'm matching the first 100 coffees too, so we can double the virtual caffeination! More info here if you missed it: https://youtu.be/m1aqbkt0xDU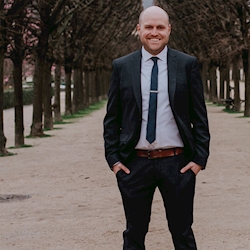 Jay Swanson
Hey there! Until my favorite coffee shops are allowed to open their doors to the public again, every virtual coffee you buy me here will be purchased from one of my three favorites - all in hopes of helping them stay afloat during this crisis. So let's enjoy our virtual coffees together =D
Ko-fi helps creators earn money from their passion. We don't take a fee from donations!
Start a Page