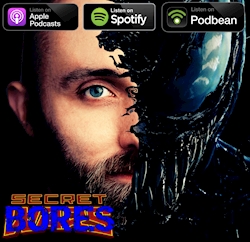 Spider-Dan & The Secret Bores
This page is purely for one off donations, all donations big or small are very much appreciated. All these donations help with any and all expenses that are podcast related such as subscriptions to services, websites and helping keep my equipment up to date. This also enables me to keep delivering quality content for you guys without having to worry about anything else. If you would like a little more bang for your buck head over to https://www.patreon.com/spiderdanandthesecretbores where you can get all sorts of benefits such merchandise, personal messages, behind the scenes content and so much more.
Ko-fi helps creators earn money doing what they love. We take 0% fee on donations!
Start a Page