Adobe Illustrator subscription
For better explaining complex concepts in an easy way, I started illustrating them with Adobe Illustrator. You can find examples in my latest post. The price of the software is 285€ per year.
Hey, my name is Felix. I'm working as a web developer. I'll use my website mainly for documenting what I'm learning. I either write tutorials or explain a certain topic related to ReactJS, web-performance or Progressive Web Apps.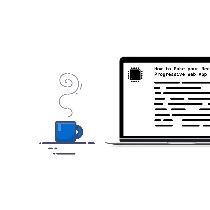 Felix Gerschau
If you buy me a coffee, the money will be re-invested in coffee and paying for software that keeps the page running and enables me to write blog posts. I also plan on improving the design of the emails I send out to my email subscribers. I want to keep my page ad-free, so donations are highly appreciated.
Ko-fi helps creators earn money from their passion. We don't take a fee from donations!
Start a Page