New Computer for Artwork!
I'm Julie Kitsulie- Animator & Entertainer living in Atlanta! I love to draw, create, make videos, do voiceovers and more! Stay TOONed!
x
56
Received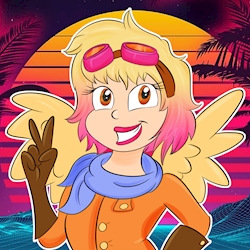 Julie Kitsulie
Welcome to Kitsulie's Magical Ko-fi Page! 😁 If you enjoy my creations, please consider donating! All support is greatly appreciated!
Ko-fi helps creators earn money from their passion. We don't take a fee from donations!
Start a Page