Keep me making cool art...
Just want to keep making cool stuff to share. Thanks so much for your support.
I'm a graphic designer and illustrator based in Australia's capital city. I love creating art and coming up with fun designs and sharing them online. I create icons, infographics, diagrams, cartoons, logos, corporate designs, UX/UI designs, and others. Recently I've gotten into watercolours so I've been trying to create some great art. If you think any of my work worth anything I will gladly accept the gift of a cup of coffee to help keep me hyped up and loving the work. All content subject to copyright law and is the sole property of Alvaro A. Ojeda, except where stated otherwise. Thanks.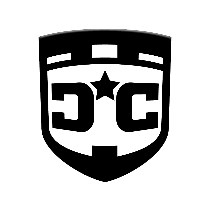 digitalchet
Hi! Thanks for taking the time to check out my page. If you like art and design and get some enjoyment out of what I create, then by all means consider buying me a coffee. It really helps to keep me motivated and full of pep! Also, if you have suggestions for ideas or concepts you'd like to see me tackle, let me know! Thanks!
Ko-fi helps creators earn money from their passion. We don't take a fee from donations!
Start a Page