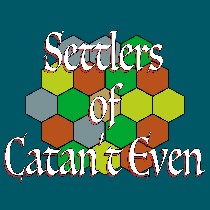 Settlers of Catan't Even Podcast
🔗catantpod.transistor.fm Your donation will go towards new gear and will be an investment in a better podcast. Once the pandemic is over, we will want to record these episodes in person, so any donation will also help get live video faster.
Ko-fi helps creators earn money doing what they love. We take 0% fee on donations!
Start a Page