Some stuff I use for my work for example: - Ko-Fi Gold - Discord Nitro (downloadable content, high-res) - Spotify (Twitch music) ✓ NOVEMBER GOAL EXPLODED (733%)!! ✓ OCTOBER GOAL REACHED! ✘ SEPTEMBER GOAL 66%! ✓ AUGUST GOAL REACHED! Thank you very much for the Support!
✏️ Digital Artist Interested in a commission? Just send me a message anywhere! Thank you for your support 💕 ~ A sprout on her way to become what she must - The Warrior of Art! Feel free to add me on discord Riyavi#2225 or write me a message on any social platform so we can talk about your ideas!
x
123
Received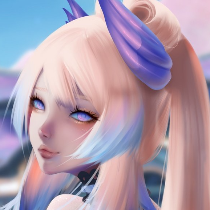 Riyavi
Hello fellow Warriors of Light! I am a digital-artists and want to try to make my passion a living. I hope you enjoy my drawings!
Make money doing what you love. We take no fees on donations! Start a free Ko-fi page