A coffee video!
I will make a video for the coffee song that YOU helped me write. Thanks for all the coffee!! <3
My name is EMay and I am a songwriter and musician living on a bee farm in West Virginia. I perform and record solo, with my band The Moon My Twin, and with YAME Yoga And Music Ensemble, as well as other projects.
x
58
Received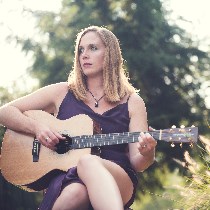 EMay
Independent artists, like myself, rely on the patronage of kind and generous folks like yourself to keep the music flowing. I appreciate your donation, both as a contribution towards my income and as a vote of confidence to keep playing this music of mine.
Ko-fi helps creators earn money from their passion. We don't take a fee from donations!
Start a Page