I am freelance illustrator located in Philadelphia, PA. I love cats, comics, anime and coffee. I will draw most anything and enjoy a fun challenge! I'm a mom of 2 and a cat mom of 3, foster mom to many kittens and cats who need loving homes through rescue! If you love what I do, consider sending me a tip for a coffee, or catnip!
x
94
Received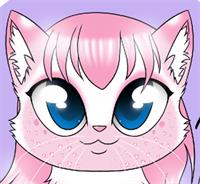 SonicSweeti
Welcome to my Ko-fi Page! If you enjoy my work, please consider supporting what I do! A little tip can be a HUGE confidence booster and can go a long way! If not, hey, thanks for taking to time to look around! :)
Ko-fi helps creators earn money from their passion. We don't take a fee from donations!
Start a Page