Artist Contributions
Every coffee purchased gets me that much closer to being able to compensate my guest artists for their wonderful contributions. A $3 coffee will be put towards creation & production. Two $3 coffees ($6) will grant you online access to the 'Zine on the "a field of crowns" website. Three coffees ($9) and I'll mail you a physical copy of issue one with a little note. If you buy us 4 coffees ($12) I'll send you issues one & two. Five ($15) I'll also throw in a little doodle for you.
My name is Andrew. I'm an artist living in the outskirts of Toronto. Performance, writing, comics and 'zines are my jam. This page is dedicated to supporting the production of the quaran'Zine Glass to Glass, a response to crisis.
x
43
Received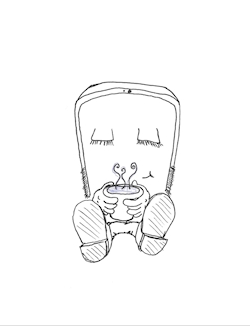 Glass to Glass
everything raised through this is going directly to the creation and distribution of Glass to Glass, a per'Zine dedicated to documenting life during quarantine. Money raised here will also be used to support artists who submit work to Glass to Glass.
Ko-fi helps creators earn money from their passion. We don't take a fee from donations!
Start a Page