Writers Workshop - Online website (Phase 1)
I would like to start a writing workshop in my South London neighbourhood, which is currently underserved. It is a dynamic and artistic community. The goal is to have both an online resource and in person workshop.
I am a writer and editor in London. Besides singlehandedly running an online literary magazine called The Wild Hunt (wildhuntmag.com), I am currently working on a novel. I am also trying to beef up my newsletter and website with free articles of interests for readers. This is something I want to research, write and grow. I am also accepting commissions.
x
2
Received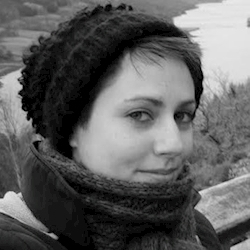 Ariell Cacciola
I will include updates with my articles, interesting posts and the research and curiosities I am working on. I will also write about writing, as this is an interest and passion of mine. I have an eclectic taste, and often review for varied magazines and pop up on occasion in anthologies. I will also drop in notes about the literary magazine I founded and edit, The Wild Hunt: wildhuntmag.com. I hope you find my work interesting and please feel free to reach out.
Ko-fi helps creators earn money from their passion. We don't take a fee from donations!
Start a Page