Hey there! I'm the one working on the Coronavirus site! If you've found the site helpful or useful then please consider throwing a coffee my way to help support my work 😊, it also helps me support people helping me develop the site! If you prefer bitcoin my address is: 1Fj7SCHsjnztnv82HPLykziFah62vRGYZ1 My projects: ncov2019.live - A website for keeping track of the latest statistics and news for the COVID19 Coronavirus Email me at coronaviruswebsite@gmail.com! ps: donations go thru my moms paypal because I am too young to have my own, that is why it says nathalie acher, thank you!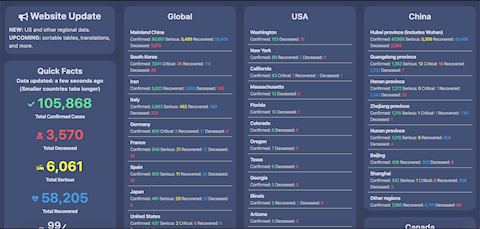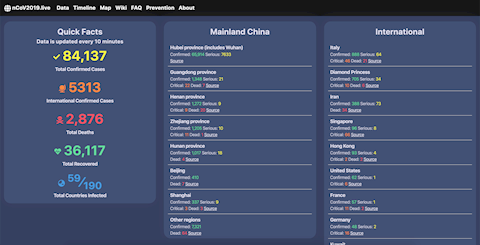 Buy a Coffee for AviSchiffmann
Ko-fi helps creators earn money doing what they love. We don't take a fee from donations!
Start a Page