Software Clip Studio Paint Pro for iPad
For now I will start learning Clip Studio Paint Pro for the ipad. The first 6 months are for free. After that I can purchase it for a year and start with my own comic/manga.
Hi I'm Berrin. I started my freelancer life as an illustrator since the beginning of 2019. Till now I met a lot of artists, had my own exhibition where I presented my Manga illustrations. Trough this a publisher found me and I'm making my first illustration book, which will come out at autumn 2020.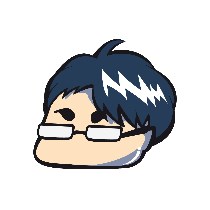 Berrin Jost
I will try to get better with my illustrations skills. So I will post here all the steps, sketches and where I learned this new skills. I will also start to work with my own comic this year and will show you some sketches and pages. Any tip of you is helpful, because I can invest more time in my illustrations and I also love coffee so much :D
Ko-fi helps creators earn money from their passion. We don't take a fee from donations!
Start a Page