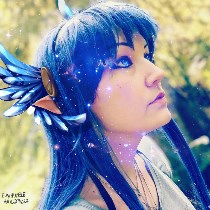 BLU3MUN ARTS & CRAFTS
I'll be posting all of my WIP here for subscribers and supporters. Make sure to follow my subscriber only twitter https://twitter.com/BLU3MUNKOFI for Graphics and Sub only art. Follow @BLU3MUNART for the rest! Supporters and Subscribers: Weekly Wallpaper, Free For All Friday Subscriber ONLY: Tarot Tuesday, Avalkyr, M.U.S.E.
Ko-fi helps creators earn money doing what they love. We don't take a fee from donations!
Start a Page