44g, Ivory Kozuke Japanese Paper
Since the last goal was smashed again, my next one is to buy some traditional Japanese paper. With the beautiful washi paper for the covers, I want to try some traditional paper for signatures too. THANK YOU!
Hi everyone! My name is Anthony Luta, and I just recently began bookbinding. I love everything to do with writing, reading, and designing. I hope you like my books!
x
51
Received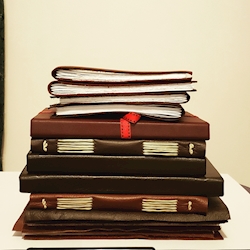 Books by Anthony
Hi everyone! This page is to help get my journals and books out into the wild. Check the commissions!
Ko-fi helps creators earn money from their passion. We don't take a fee from donations!
Start a Page