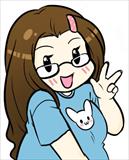 Dawn of The Anime Nostalgia Podcast
Thanks to everyone who leaves me a little tip via Ko-fi! If you tip me 2 or more coffees here, your name will be included in my new special thanks segment on an upcoming episode of the podcast! (If you don't want your name read, either leave it as anonymous or let me know in the message, I'll still appreciate your tip just as much!) 💖 The next episode for September will be all about Roujin-Z! Get your tips in before September 12th if you want your name in the special thanks for the month!
Ko-fi helps creators earn money doing what they love. We take 0% fee on donations!
Start a Page