Support Classical Guitarist Candice Mowbray
"Buying a Coffee" is a simple way to support artists whose work you enjoy. If you prefer to stream albums, Ko-fi is a great way to offer support directly to artists and keep the music coming. I am a Maryland-based guitarist, lecturer and teacher. In addition to my career as a classical concert artist, I greatly enjoy collaborating in theater, opera, film, recording, educational and interdisciplinary arts projects with roles varying from performer to researcher, organizer or consultant. Thank you for supporting my creative life in music. Your support helps me to purchase software, equipment, research materials and more. Thank you.
x
90
Received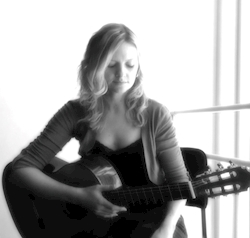 Classical Guitarist Candice Mowbray
Welcome to my Ko-fi Page. If you enjoy my work, please consider supporting what I do. In addition to coffees :) you are supporting my research, recordings and more. Thank you.
Ko-fi helps creators earn money from their passion. We don't take a fee from donations!
Start a Page