I make games for fun and catharsis. And a lot of them are freely available on itch.io or at festivals around the world! I'm a multidisciplinary game designer and executive director of PixelPop Festival. I've worked on a lot of different kinds of games, both personal and commercial, including Hellcouch, Kroma, We should talk, SmuggleCraft, Pass the Buck: A Game of Corporate Responsibility Management, and a handful of smaller projects (mostly available on carolmertz.itch.io). Your contributions help to support me while I continue to design games as a platform for playful art and self-expression!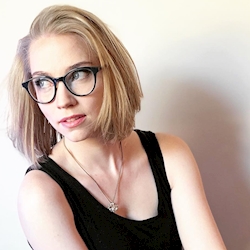 Carol Mertz
Thanks for being here! If you enjoy the games I make and the other work I do, please consider helping to support me! As an independent artist, every coffee makes a huge difference for me. Thank you! <3
Ko-fi helps creators earn money from their passion. We don't take a fee from donations!
Start a Page