Website Upkeep
My site is where I blog and host my works. It costs roughly $20 a year to run.
I draw and make videos. If you like my works and would wish to support me, please consider chipping in here 👌 In return you can get the following: 1x ☕ = 1 thank you doodle 2x ☕ = 1 coloured headshot sketch icon Please describe your request in the message or DM me on Twitter (@Chorvaqueen) ※Please note ko-fi requests are for personal use only, thank you for understanding!
x
18
Received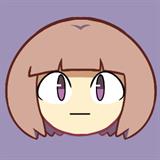 Chorvaqueen
This serves as my alternative tip jar if you like my work and wish to support me.
Ko-fi helps creators earn money from their passion. We don't take a fee from donations!
Start a Page