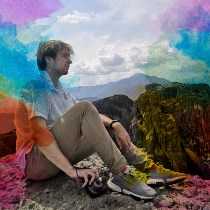 chukhnoff | Support Your Artist 🎹
Hello! You find yourself at the Ko-Fi page of a concert pianist Peter Chukhnoff from Moscow. Here you can leave you donations. It's not like Patreon or PayPal, the artist you support will get everything and shall put it in work right away! Also if you donate in amount of more than 10$, you'll get a personal postal card with a thank you on it from the artist himself, so basically an autograph! Cool, huh?!
Ko-fi helps creators earn money doing what they love. We take 0% fee on donations!
Start a Page