Hey! I'm Amy. br/br/I started my site, Coffee & Kink, as a kind of hub for all my sexy and sex-adjacent work - I review toys and adult products; I write erotica; I share personal essays and think-pieces; I advocate for my values including consent, toy safety and accurate sex ed for all; and much more. br/br/Queer British girl, usually spotted with a caffeinated beverage. Often sports kitty ears.
x
74
Received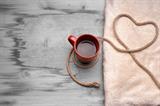 Coffee&Kink
Hello and welcome! Thanks so much for visiting my page. All donations help me to keep writing, educating and creating great content for my amazing readers. They also support the costs of running my blog, which is and always will be free.
Ko-fi helps creators earn money from their passion. We don't take a fee from donations!
Start a Page