FREE HISTORICAL COSTUME PATTERNS Gift a coffee using the support button, and receive a copy of my bookmarks to 670 free historical costume patterns, period magazines, books, and tutorials found around the web. Download on desktop or laptop only. Can be used as-is, or uploaded to your browser. Can be accessed on mobile or tablet via browser account sync. Instructions for Chrome included. You will receive my automagic thank you email containing the download link at the email address used during checkout, or as listed in your PayPal account within a couple of minutes. Email is not sent to your Ko-Fi account, nor the email you used to sign up for Ko-fi. Check your trash and spam folders, or type "Ko-Fi" in your email's search function. Download within timeframe in email. No signup via the pay as guest option. SHOP Browse vintage sewing patterns, notions, and Singer machine parts.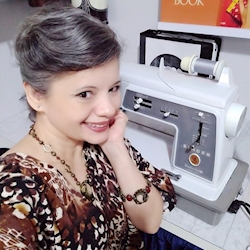 costumingdiary
INSTAGRAM Work in progress: Sewing caftans! instagram.com/costumingdiary
Ko-fi helps creators earn money from their passion. We don't take a fee from donations!
Start a Page