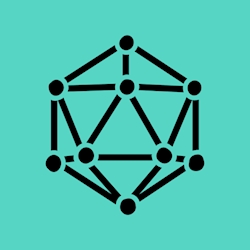 Creator's Catalyst Project
Welcome to the Creator's Catalyst Project! Here you will be able to get to know everything about what we do, how we do it, and for whom we do it, and you will be able to help us support more indie game creators by donating to the Project's fund, which will be used each month to develop indie games for our community. The team (Brent, Héctor and Francita) each are contributing an amount of work valued in $150 USD each month, which will set the baseline for the month's fund. Each donation will add to that fund, and after 15 days we will gather the funds and use them to develop an amount of games according to this budget. When we finish the Production stage and the product is ready for a storefront, it will have a section in the credits that lists all Project's team members in their credited roles and also the disclaimer: "This project was finished with the help of tabletop roleplaying games community donations to Creator's Catalyst Project." We are very excited to have you here! Feel free to ask any questions, check our information document, and help us spread the word! Accelerate! Want to know more? Check out Master Document here: https://www.dropbox.com/s/jse9wzdzuwf20cy/Creators-Catalyst-Project_1.1.pdf?dl=0. In there you will find all the information you need to know how does this work, who can apply, selection process, etc. Want to apply to possibly have your game developed this month? Apply here: https://docs.google.com/forms/d/e/1FAIpQLSfyXj81r4jN3_qeUwbH4H9flENSkO2My6j6p21SRzKYCTL2AA/viewform. Remember to read our Master Document first! For inquiries, questions and more information, please contact us at: creator.catalyst.project@gmail.com, and follow us on social media on twitter.com/RPG_Catalyst, or follow #RPGCatalyst on Twitter for updates!
Ko-fi helps creators earn money doing what they love. We take 0% fee on donations!
Start a Page