I live in Surrey, BC with my husband, Peter, and my two boys David and Michael. I am a picture book writer/illustrator. Since 2015 I've been hosting an event called Smart Dummies to help other writers and illustrators to create their very own Picture Book Dummy for submission. Smart Dummies is a free event, but it's not free for me. I need a some help to keep things going!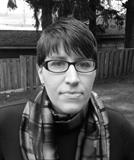 Dani Duck
Smart Dummies is a very important event for me. I want to continue doing this every year and I don't want to have to choose between an illustration or writing job and this event. With a little bit of money I'll be able to continue to make Smart Dummies a great event! I will be using this money to pay for the Amazon gift card I give out each year, to pay for various costs of running the event (I'm hoping to get a business email and web page for the event this year), to put aside for future years, to expand the event and for anything else that might come up during the year.
Ko-fi helps creators earn money from their passion. We don't take a fee from donations!
Start a Page