New Technology
I would love to be able to fund a decent set up for filming. There are some amazing places that I go (when not under lockdown), to be able to document them would help to inspire the new body of work that I hope to put together for an exhibition. Also it would be handy to film art tutorials.
An artist in Aotearoa / New Zealand who is inspired by our natural world and the birds and animals that dwell within it. I have just come off the road as an adventure tour guide. Once this lockdown is over and the world is in a better shape, I aim to fix up my van so I can live out of it, paint and explore my beautiful country.
x
1
Received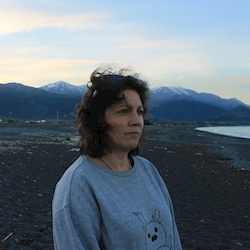 ellaquaint
Kia ora! As it translates in Te Reo Maori, Good Health! So appropriate in these times :) All first time subscribers will be able to get a simplified linear portrait drawn of their favourite animal / pet sent to their inboxes! Yay! I am an artist and designer who has also been working as an adventure tour guide over the last couple of years. With the current world climate and the lock-down response that our little island nation had to take, I have had to come up with fresh options to make ends meet. I am so excited about getting back into making fresh art, however I am realistic that how artists are able to make a living out if it has changed. These are some interesting times. I usually paint animals and native New Zealand birds but my ideas are branching beyond that. I look forward to sharing my journey with you. The kinds of rewards I am thinking as 'thank yous' for your koha / donations, I think you will love. I will be uploading at least 2 freebies a month which I think you will enjoy. Eventually I hope to film tutorials that share some helpful tips for developing your own art practice. Cheers, ellaquaint x
Ko-fi helps creators earn money from their passion. We don't take a fee from donations!
Start a Page