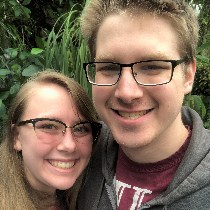 E. M. Xavier Burgess
My name is Xavier, and I'm an aspiring writer and video game designer. My most developed project at the moment is Devilspawn: A Demon in the Day, An Angel in the Night, book 1 of a 2 book novel. Book I follows Agathon Grey as he finds out that his father is 'The Satan', and his friends after his disappearance shortly thereafter. Donations through Ko-fi will go toward funding promotional materials and publishing costs.
Ko-fi helps creators earn money doing what they love. We take 0% fee on donations!
Start a Page