Email: fallonbraddy [at] gmail Writer, composer, performer, game dev, student, friend. I love surreal, absurd, spooky, and sweet things. I wrote an interactive novel called The Ceramic Uncertainty. I also toured the U.S. for like 4 years playing music in living rooms and have recorded a handful of albums across several genres of music. Currently working on: Watercolors - a contemplative interactive fiction about death Ravenswick Chronicles - a Lovecraftian Horror RPG for computers (by Vlastan) Tasogare - a full-length studio album featuring an experimental blend of emo, post-hardcore, folk, and ambient music.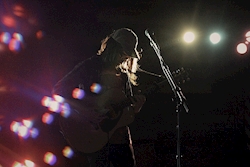 Fallon
Soft launch for the Ko-fi page 👀
Ko-fi helps creators earn money from their passion. We don't take a fee from donations!
Start a Page