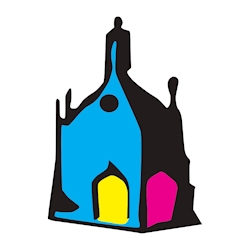 Festival Of Chichester
The Festive Jazz Café Each December, the Festival of Chichester puts on an exciting evening of jazz and readings to celebrate the Christmas season and to raise much-needed funds to kickstart next summer's festival. All the performers are giving their services free so if you enjoy the festive fun, please consider making a small donation. This year, it is going Virtual. You can enjoy online fantastic jazz from The Dream Duo, Julian Marc Stringle (vocals and clarinet) with Dominic Ashworth (guitar) plus stimulating Greek-influenced jazzy sounds from Pavlos Carvalho with Rebetiki Serenata. Guest poet is Romani writer Raine Geoghegan, plus dramatized readings from A Christmas Carol by Gareth Williams – film/TV/stage actor and ex-singer with million selling group The Flying Pickets….remember Only You? That's Gareth! Also featuring actress Paula Tinker with festive readings. The link will be posted soon via the Festival of Chichester website and via YouTube on Friday 11th December for a 7.30pm premiere and available to view throughout the rest of December. On this page you can donate to the Festival of Chichester to help support the festival, so we can bring you a festival in 2021 that will be positively bursting with talent and events; online and hopefully live too! All donations, however small, are gratefully received. It's been a tough year for all so the support you give is more important than ever! To donate, all you have to do is press the support button at the top of the page! Thank you and enjoy the show!
Ko-fi helps creators earn money doing what they love. We take 0% fee on donations!
Start a Page