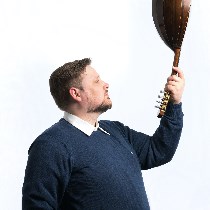 A Mandocello´s Yearbook, Vol. 2
The idea behind "A Mandocello´s Yearbook" is to expand the repertoire Mandocello by constantly collecting arrangements and original compositions. The individual chapters contain one piece in standard notation and tablature and information about the composers and the piece itself. For each coffee you get one chapter (maximum 1 chapter per month). If you have collected 8 chapters or more, you will receive the book for free after completion. I write this book for and with the Mandolin and Mandocello Community. Tips, requests, suggestions and corrections are always welcome.
Ko-fi helps creators earn money doing what they love. We take 0% fee on donations!
Start a Page