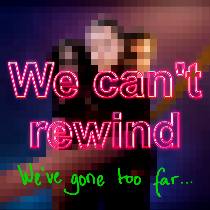 We Can't Rewind, We've Gone Too Far...
Hi! If your enjoying the podcast please consider chucking a few pennies our way. This goes toward covering the costs of hosting the podcast, and Nelly's echo reducing towel budget.
Ko-fi helps creators earn money doing what they love. We take 0% fee on donations!
Start a Page