Support Mojo Mustapha Hedonisia
Aloha, I lived in Hawaii where I started the Hedonisia Hawaii EcoFeminist Community. Many visitors were surprised to see a male founder of a community supporting gender equality. However, once they saw the various books, websites, and other creative projects that I and the community were working on, they understood how I could be a male feminist! I have used my writings to support an empowered vision of feminism that a man can proudly and enthusiastically be a part of. Fun Feminism, Hedo Feminista, Reproductive Rights, EcoSensual Birth Control, Tantric Ganja Elixir. These are just some of the projects we were working on at our community in paradise. Hedonisia was destroyed in the Kilauea volcano eruption. Visit Hedonisia.com for details on our various creative projects.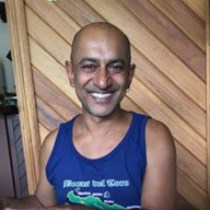 Mojo Mustapha Hedonisia
I'm using my Ko-fi page as a supplement to continue working on the various projects of our ecofeminist portfolio while I prepare to rebuild our community in Hawaii on the lava covered land it existed on for 14 years.
Ko-fi helps creators earn money from their passion. We don't take a fee from donations!
Start a Page