Socie's FIP Medicine
All ko-fi donations go towards the treatment of Socie's FIP. Since this is an experimental treatment, all of the medicine comes out of our pockets. Anything is so appreciated.
Currently all donations are going to the treatment of my cat Societte's illness. You can call me Honey! I'm a cosplayer and content creator from SoCal who loves to create and share my passions with people! Cosplay is a hobby that comes straight from my pocket and support from those who enjoy my work is appreciated more than I can put into words.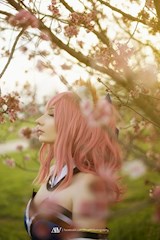 housewaifu
I love to cosplay and share what I do with people, and this kind of support is never excpexted but always extremely appreciated. Thanks for your time!
Ko-fi helps creators earn money from their passion. We don't take a fee from donations!
Start a Page