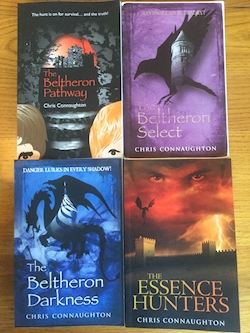 Chris Connaughton Intext Performance
This page is a way to continue to make my storytelling and literacy work available during the current Covid 19 crisis. My work for primary school age children, their teachers and families, provides not only enrichment and entertainment, but also supports the literacy and pastoral curriculum. By posting regular story videos and updates, I hope to keep in touch with schools and provide some welcome distraction for families during these difficult times. Thanks for visiting my page. I hope you enjoy the stories, and if you're able to 'buy a coffee' many thanks. Your donation will help me to get back on the road again with school visits as soon as possible.
Ko-fi helps creators earn money doing what they love. We take 0% fee on donations!
Start a Page