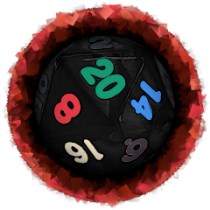 IWriteAdventures (Jade Breed)
Please donate now friend. Donate before you leave this page and forget all about these words. Donate because the stakes for me are higher than you could know. I will use donations from this page to fund IWriteAdventures, and continue my ongoing writing career. I will post here when I release a new novel, module, or other piece of content. I will provide a monthly update about the impact of donations. Starting in 2021 I will open commissions for creative writing projects, high quality TTRPG adventures, as well as meticulously designed D&D 5e monsters, items, and encounters.
Ko-fi helps creators earn money doing what they love. We take 0% fee on donations!
Start a Page