Kitsulie's Little Shop Startup!
I want to start my Little Shop where I can sell stickers, prints, paintings, and other goodies! Help me reach this goal so I can buy shipping supplies, a Cricut, Paper and other goodies!
I'm Julie Kitsulie- Animator & Entertainer living in Atlanta! I love to draw, create, make videos, do voiceovers and more! Stay TOONed!
x
57
Received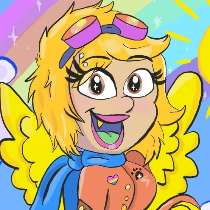 Julie Kitsulie
Welcome to Kitsulie's Magical Ko-fi Page! 😁 If you enjoy my creations, please consider donating! All support is greatly appreciated!

Make money doing what you love. No fees on donations!
Start a free Ko-fi page