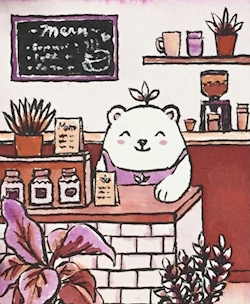 April Y || Leafbear Studio
Thank you for visiting my Ko-fi page! I hope you enjoyed my art! If you like what I do and want to support me, here are some of the things you can do: * One-time donation * Join my Membership (monthly support starting from $3) * Buy from my Ko-fi Shop * Commission an artwork / service from me * Like, Comment & Share my work (with credit) Note: Make sure you've signed in/ logged in before donating so you can have access to the gallery!
Ko-fi helps creators earn money doing what they love. We take 0% fee on donations!
Start a Page