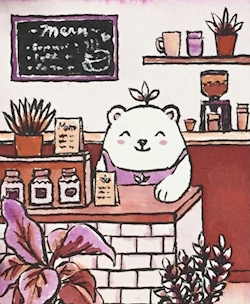 April Y || Leafbear Studio
Welcome to my Ko-fi page! 🌿 Find my WIP photos and artwork photos in the gallery. 🌿 Became a KoFi Bear and gain access to exclusive sketches, WIP photos and a monthly printable or wallpaper. 🌿 Join the Watercolor VIP tier and receive 1-1 monthly tutorial on watercolor painting. 🌿 Download phone wallpapers, printables postcards , stickers and ezines in Ko-fi Shop If you decided to make a one-off donation, or join my memberships, thank you very much! ☕✨ Every single cup of coffee means a step closer to being able to support myself financially, and having more time to focus on creating art! Note: Make sure you've logged in before donating so you can have access to the supporters-only gallery! Also, join my Discord through Ko-fi's link to fully enjoy all memberships' benefits!
Ko-fi helps creators earn money doing what they love. We take 0% fee on donations!
Start a Page