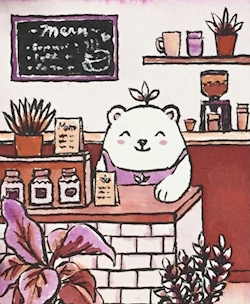 April Y || Leafbear Studio
One-Time Supporters get: 🌿 Access to supporter-only posts & gallery for 30 days 🌿 Monthly printables or wallpaper 🌿 Download hi-resolution images Monthly Supporters get: 🌿 All of the above, PLUS... 🌿 Special role on my Discord (Kofi Cafe) 🌿 Exclusive WIP photos 🌿 Vote for the monthly theme Note: Make sure you've signed in/ logged in before donating so you can have access to the gallery!
Ko-fi helps creators earn money doing what they love. We take 0% fee on donations!
Start a Page